Parents and Students,
THANK YOU, THANK YOU, THANK YOU for the gift cards and sweet presents! I have never EVER celebrated my birthday during the school year (even as a child). You really blew me away with your kindness! Words cannot express how thankful I am!
We have two more weeks until Christmas Break! Please be aware that our class party is December 18th 8:45-9:30. All parents are invited, but please be aware of the times. We will be continuing with our regular schedule after the party. Have a great weekend!
Information on Spirit of Giving Bags has been communicated via our Room Moms.  MBES is thrilled to continue our community outreach Spirit of Giving Bags tradition again this year. Many families attending our sister schools rely heavily on school provided breakfast and lunch, and when schools break for holidays, these families lack the food and necessities needed on a daily basis. During the December 10 TPV, each classroom will prepare a Giving Bag, complete with such necessities.  Please be on the lookout for the approved list, and consider donating an item or two.  What a joy it is to give generously to those in need!
December 10- TPV from 11:45 AM – 1:45 PM Thank you Gracie's mom and Kate's dad for volunteering!
December 10–  Hahn ELA will take the RI during reading
December 12- Hahn Math will take the MI during math
December 18-  8:45- 9:30  5th Grade homeroom holiday party
December 19 –  Early Release Day!
December 20-Early Release Day!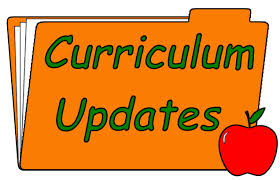 ELA (Mrs. Hahn's Class)- Next week, we will be reviewing inferencing/context clues and finishing drafts for our informational essay.
Math (Mrs. Hahn's class)- We will begin multiplying decimals and continue on to division with decimals.
Science-We will continue our unit of animal classification. I am planning for our end of unit test next Friday. A study guide will be coming home on Monday.
Vocabulary-We will be reviewing all the words we have learned during the first semester. There will be a quiz Thursday.
Grammar-We are learning about conjunctions and their use this week. There will be a quiz on Friday.