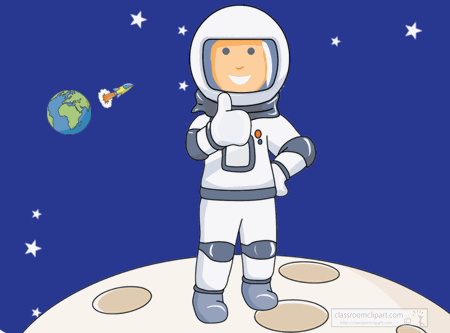 Just a short note to let you know that for the rest of the month of March, I will be hosting numerous teacher candidates from Kennesaw State who must have a certain number of field hours with Special Needs Preschoolers.  If you happen to see a stranger walking around with one of us, that's why.  This is something I offer to do every year, and the kiddos LOVE having new faces to read to them and play with them!  Please, however, let me know if you have any questions or concerns.
Wrapping it Up
Our "friendship" unit was a nice review of general, age-expected social skills, as we found many ways to show cooperation, gratitude, empathy, kindness, forgiveness, and responsibility for our actions.  These are all VERY big words for 3 to 5-yr-olds, and we didn't necessarily always employ that terminology, but we had fun practicing all of these concepts in multiple activities with our friends!  Look in your email to see how much fun we had with our "We All Fit Together" activity!
Coming Next
Captain's Log, Stardate 3-11-2019:
We are blasting into outer space with our next unit, beginning with Aliens Love Underpants by Claire Freedman!  In another "underpants" story, the silly cast of characters leads us to a new and exciting destination, the Earth, to find the one thing that makes them ALL very happy: underpants!  The clever and funny rhyming text will have the children laughing and reading along, as the aliens bring us numerous actions and fun descriptors in their quest for these elusive items that don't exist in space!
Zoom, Rocket, Zoom! by Margaret Mayo is an engaging non-fiction book about astronauts and the jobs they do in outer space.  The illustrations are colorful and less detailed to make them easier to understand, and the text includes rich alliterations and sound effects as it describes moon buggies, lunar modules, robot spacecraft, satellites, and more.  Each page of this delightful book highlights the various aspects of space work and exploration, from the time we blast off and land on the moon, to living in the space station and studying the surface of Mars!  Our boys are sure to LOVE this book!  If you haven't seen our rocket play area the Jamie King designed and created for us, come by the room and check it out!
This week we will review vowels "Ii," "Ee," "Uu," and "Aa."  In the yearly curriculum plan, I indicated that we would introduce and practice letter "Dd," but we have already done "Dd."  So, another review is indicated this week, since we do have an early release day on Wednesday.  We will introduce and practice the color black and the  
  star shape with our space unit and through the month of March.
Dates to Remember
Monday, March 11th – STEMtastic campaign begins –  Please consider supporting our Foundation, since many of the things our class gets to do and have is provided directly by this fund!  Click here for more info:   https://freyfdtn.wordpress.com/2019/03/04/stemtastic-campaign/ 
Wednesday, March 13th – Early release: Younger students are dismissed at 10:30 and full-day students are dismissed at 12:20
Friday, March 15th – Progress reports come home.  If we have recently reviewed your child's IEP, or if your child has attended our class for less than 8 weeks, you will not receive a report during this period.  You can look forward to one in May!
Wednesday, March 20th, 8:30 am until 11:30 am – Kindergarten pre-registration
April 1-5, 2019 – Spring Break, school closed