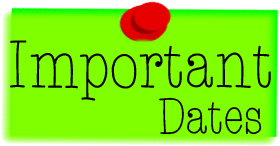 Thursday, December 1- Math Wizard folder due
Friday, December 2 – Spelling Unit 7 Test
Friday, December 2 – Fire Safety Village Visit
Tuesday, December 6 – Colonization Test
The math standards for second quarter can be seen here – second-nine-weeks-math-standards
This week we will begin our Division Unit.  Before moving into the strategies for division with a one digit divisor and up to 4 digit dividends, we will begin with division basics.  We will cover factors, multiples, and divisibility rules.
We finished Island of the Blue Dolphins and students can take the AR test if they did not use Holes as an earlier test.  Students should have three AR book test completed y this Friday as there are only 3 weeks left for the quarter.  No Wordly Wise test this week.
We will begin a class novel study on Night Journeys by Avi.  This is a book which aligns with our study of indentured servants and the Revolutionary War.
Point of View:
We will be studying Point of View beginning this week.  This will cover first person, second person, third person limited, and third person omniscient.  We will also look at how the point of view can change the way a story is written. This unit will last two weeks.
This week we be writing a diary entry and a persuasive letter based on our Create a Colonist activity and questions from last week.  This will be completed in class.  There will be a spelling unit this week with the test on Friday.
We will begin our unit on Sound this week.  This is a 2 week unit which will be finished before the Winter Break.  There will be a take home project involving making an instrument at home.  The project guidelines will be sent home this week.
We will be finishing up our unit on Colonization this week.  The last pieces that we will cover are the large plantation owners, slaves, and indentured servants.  We will also be exploring how the Native Americans and women were treated during this time period.  The test on Colonization will be next Tuesday because of the Safety Village trip on Friday.  A study guide will come home on Wednesday, and students should be studying their notes in their notebook this week.