Congratulations to our Class Spelling Bee winners, Tobi Olawuyi and Neil Wilson.  They will represent our class at the Kincaid Spelling Bee.
Monday, November 4 – Lesson 2 Spelling and Vocabulary Quiz
Monday, November 4 -Classification Brainpop Project due with signature
Thursday, November 7 – Plant and Animal Classification Test
Tuesday, November 12 – Fraction and Mixed Numbers Addition and Subtraction Test
We have started our study of fractions.  Last week we worked with simplifying fractions, finding equivalent fractions, and adding and subtracting fractions with unlike denominators.  This week we will be adding and subtracting mixed numbers and working with real life problems to analyze fractions.  There will a test on an=dding and subtracting fractions and mixed numbers next Tuesday, November 12.
The next unit will be analyzing line plots with fractions and mixed numbers.  We will be collecting data, creating line plots, and answering questions about the graphs.
We are starting a unit this week on poetry and drama.  This week we will be reading and discussing poetry.  We be center our discussion on the format of the poems as well as the meaning and such features as theme and tone.
Students are doing a great job reading for the 5th grade 40 Book Challenge.  In addition, we have started recording our minutes to reach the Kincaid Reading goal of 1 million minutes on the Biblionasium website.
Students will have a spelling and vocabulary quiz on Monday on Lesson 2.  We will begin work on Lesson 3 on Monday.
Students have been working on an informational essay based on a made up animal.  They have designed the animal including the characteristics, diet, and habitat.  They are using the information to type a 5 paragraph essay including introduction, three body paragraphs, and a conclusion.  We will share these on Thursday in a Gallery Walk.
We will continue our grammar study with the standard on using commas correctly in our writing.  This week we will be working on using commas in a series of words or phrases.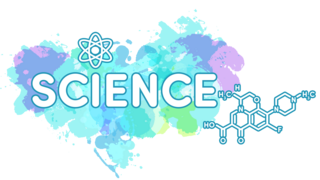 We will be finishing our unit on Classification this week.  The Brainpop project is due Monday.  A study guide will be distributed on Monday, and the test will be on Thursday.
We will begin our new unit on World War I this week.  This unit centers on the United States' involvement in the war and the reasons for our involvement and results of the war.  We will begin with discussion this week on the background of the war in Europe including the assassination of Archduke Ferdinand and the build up of alliances in Europe.  Next week, we will begin to study how the United States became involved in the war.