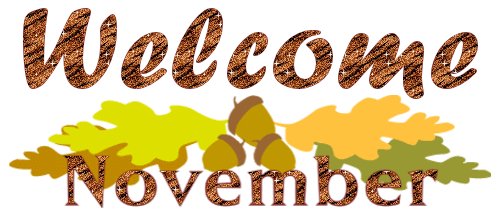 Important Reminders:
Don't forget to send your child with a jacket. We go outside for recess unless it's raining or below 40 degrees (Cobb Co policy).
There is NO School next week, Monday, November 20th-Friday, November 24th! HAPPY THANKSGIVING! I know I am very thankful for my wonderful students and parents this year!!
THANK YOU to our veterans!
FOOD DRIVE November 6-14, 2017 Nickajack will be collecting food items for The Center for Family Resources, which provides over 1,500 Thanksgiving baskets to Cobb families each year.  Thanksgiving week can be even more financially stressful when students are home from school for more than just the holiday meal.  Through participation in the annual Thanks for Giving food drive, our generous community captures the true spirit of Thanksgiving.  With harvesting hands and a helping heart, please consider donating one of the following items to our food drive:

Canned Gravy
Canned Cranberry Sauce
Canned Potatoes
Canned Green/Yellow Vegetables
Canned Pumpkin Pie Mix
Canned Milk
Canned Meat, Tuna, or Ham
Canned Fruit
Canned Soup

Beginning November 6th, please send any food items that you would like to donate to school with your child.  There will be collection barrels located outside the main office.  Thank you for your generosity!  If you have any questions, please contact Nicole Weber at 678-842-5814, ext. 230.

Tuesday is Nickajack's Friends and Family Thanksgiving lunch! Meet us in the cafe 11:07 – 11:47, pictures and book fair after if you wish. Can't wait to see everyone.
What We're Learning This Week:
Math-We will be solving true/false equations this week. Students will have to solve both sides of the equation and label the equations as true or false. They will have to solve addition and subtraction problems to 20 in order to do this, so please continue to work on those flashcards at home!
Reading– This week we will have fun reading all about Thanksgiving themed topics: Pilgrims, Native American Indians, and fun books about turkeys! After reading, students will be able to answer comprehension questions.We will use all of the reading skills we have learned so far this year while reading these fun texts!
Phonics- This week's phonics skill will be the TH sound. Please keep practicing sight words! 100-150 this quarter.
Writing-We will write some creative turkey stories this week, incorporating our skills learned throughout our Informational Unit so far.  We will also finish writing about all of the things that we are thankful for.
Social Studies-We will continue learning about a founding father and inventor Ben Franklin. This is such a great and important unit for the students and we will learn just how difficult it was to create something as great as America!!