Welcome Wolf-pack families!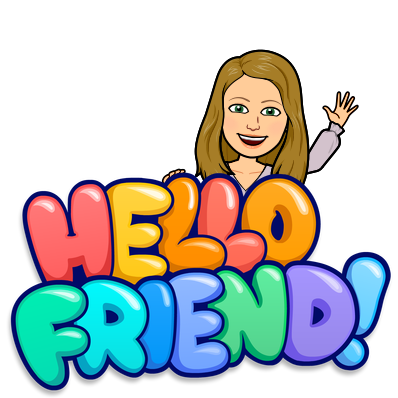 I hope you're ready for a wonderful year! This is my second year at Sope Creek, and I could not be more excited to get this year started with you.
I grew up in Newnan, Georgia, just on the other side of Atlanta. I graduated from the University of Georgia (Go Dawgs!) and moved to Marietta after getting married last March. I love exploring local coffee shops, spending time on the Marietta Square with my husband, Jonah, and our Newfypoo, Sirius, and of course teaching!
I am so excited to get to know you this year! This year may be starting differently than ever before, but I am committed to making this virtual experience as positive and close to normal as possible. In the wolf pack, we practice patience, perseverance, compassion, and grace. We also have lots of fun! We're going to have a great year!
Click here to access the Meet and Greet packet. This is the same packet that was linked to the Bitmoji classroom (minus the class list for privacy).
If you have any questions or concerns, please do not hesitate to email me. We are a team, and I am here for you! My email is molly.whigham@cobbk12.org.
Enjoy the rest of your summer, and I'll "see" you soon!