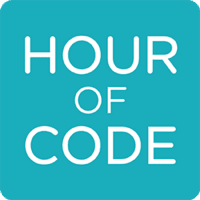 Greetings Buccaneers!
In the next few weeks, we are so excited to be taking part in a worldwide event called the Hour of Code (official dates December 9-15, but we will extend). Every grade level will participate in challenges that introduce, improve, challenge and explore coding and programming skills. At Mt. Bethel, we are fortunate that STEM and computer science is practically part of our every day, but not all schools and students are so lucky.
Ms. Griffee and Mrs. Reyes can't wait to share in the Hour of Code with all of our awesome Buccaneers!