Fractions are the longest unit we study in math this year. Since kindergarten, they have been learning about equal parts/pieces, halves, and fourths. In third grade, the students will need to identify unit fractions (one part) and 1/2, 1/3, 1/4, 1/6, etc. They will also partition (divide) a shape into fractional parts. We will use a lot of objects, food, and drawings to understand fractions. Here are some models that might be helpful.

The students will also compare fractions with the same numerator OR the same denominator.
The students will also determine equivalent fractions, such as 1/2 is equal to 2/4 as long as the whole model is the same size.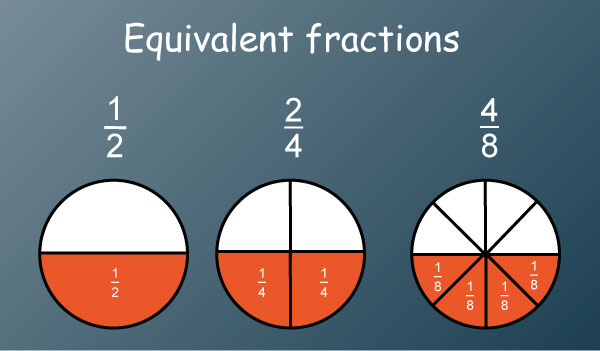 This is a long unit but it is so important they get the support they need in the very beginning.