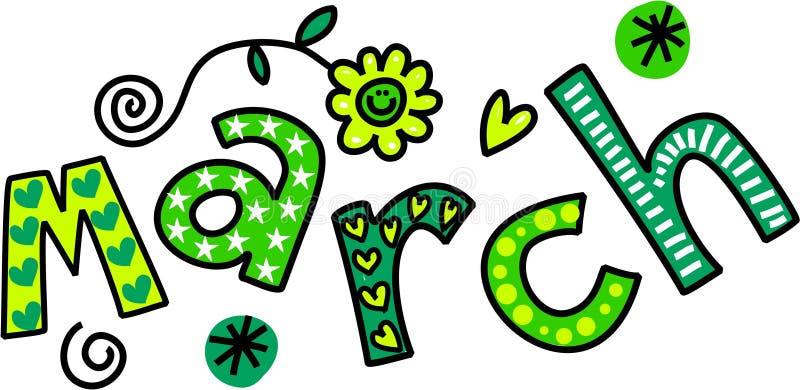 Another month has come and gone. We are getting closer to daylight savings time and warmer temperatures. It would be nice if the rain slowed down too but I guess that is good news for summer activities.
Our monthly update for each segment is below. The kids are working very hard, not only on their standards, but also on test preparation, goals & objectives. If you ever have specific questions about what we are doing in class, please let me know. I am here to help. 🙂
MATH:
We have been working on all sorts of fractions. The students did not do well at all on the pre-assessment at the beginning of Q3. With the practice we have been doing and the supports they have been introduced to, they have made nice progress. The past month has been consumed by concrete, representational and abstract forms of fractions. We used pie charts, bar charts and squares to color in the shaded part of the whole. We used fraction rods, yummy chocolate bars and cuisenaire rods. We are currently working on the abstract form (numbers) to get our answers.
We began with defining what a fraction is, "shaded part of the whole" and the terms that belong with fractions (numerator, denominator, common and equivalent). We moved into addition and subtraction of fractions with like denominators. We tackled greater than, less than and equal to with like denominators. Next, was to do addition, subtraction, <>= with unlike denominators. In order to do that, we had to learn how to convert a fraction pair to have a common denominator. We also filled in a missing numerator or denominator using our conversion rule: "What you do to the bottom, you have to do to the top". The kids shortened it to "WYDTTB, YHTDTTT". hahaha
MATH PREVIEW: 
We will be working on reducing fractions, multiplication of fractions, division of fractions, proper and improper fractions. We will work on area, perimeter, lines of symmetry and volume. Lots to do before testing in April!
WRITING:
For Q3 we have been practicing our informational papers. We are also reviewing the proper writing process procedures (Pre-write, Draft, Revise, Edit, Publish). The students have been incorporating text features in their writing as well. Things like heading, subheading, bold, italics, pictures/ illustrations, captions, maps, etc. are expected in their papers. We had a huge project that we began to wrap up, the Tabloid Paper. Students incorporated 3 topics of truth and spun it into a story that involved either creative writing/fiction or idioms. One of the lessons we go over is how to write a good hook. The purpose is to get someone to stop in their tracks and want to read your paper before anyone else's paper. We put our Tabloids in the hallway and one 2nd grade class kept continually stopping to look at our work. The teacher decided to invite us to read to her class so they could see what all the fuss was about. Our class was so proud to share with the younger hallway neighbors.
The students moved on to write a "how to" book for my niece Bon in Vietnam. Since she hasn't seen snow, or made a pizza from scratch, the traditional how to book took on a new meaning. Students wrote about how to make a snowman, a day at the pool (shes never been swimming) or how to make a pizza. Topics were by choice and we will bind them all together as a welcome to America gift when she gets here in spring.
The 4th graders continue working on a special informational paper, the State Fair writing project. The 5th graders are doing a biography on one of the people the have or will be studying this year in Science or Social Studies.
Look how amazing our projects are! 🙂
WRITING PREVIEW:
Once the previous papers are completed, we will get 4th and 5th back on the same page. Both grades will be writing an informational paper on animals, their physical characteristics, habitats, ecosystems and food chains.
SCIENCE:
The end of February brought the solar system to Pitner. We studied the planets, their shape, size, characteristics, their relation to the sun, etc. The class voted on the writing project that was going to go with the unit. Since they were busy with the State Fair project, they decided to do it after testing. Good Choice.
SCIENCE PREVIEW:
After planets we will focus on stars, constellations and the moon. We have a great moon activity coming up with make and eat moon phases. 🙂
READING:
We are continuing to do the Read 180/System 44 Lab. We will also continue doing running records for oral reading to gauge fluency. We will also keep reading our read aloud book, Fish in a Tree by Linda Mullaly Hunt. Once we finish the book, the students will take a discussion question quiz based on what we read together over the past few months.
READING PREVIEW: 
Read Across America Day was amazing! We Skyped my niece in Vietnam. The kids read her a couple bedtime books (since it was 8:30 pm her time) and she even read a book to us in Vietnamese. We also had a Skype session with Mrs. Poulos' mom and Henry Winkler, the "Fonz", earlier in the week. We had D.E.A.R time where the students Dropped Everything and Read. Hopefully this momentum will continue through the month of March where we will see if the students read enough to tape Mrs. Bristow to the wall in the gym. Each book read=2 inches of duct tape. Let's do this! Reading book report forms are available from the homeroom teachers.
Opening slides for our Skype with Fonzi
The actual interview where they answered viewers questions
Selfie with Fonzi
Skyping with Bon. Ms. Perry even got in on the fun!
What a fun day!
We were honored to be invited to the 2nd grade and read our tabloids. Their papers looked so interesting that this class was always stopping in the hallways to see what they said. I hope they liked them.
Dolly is exhausted after a great day of reading.